General Aviation of Inner Mongolia
PHONE::0472-6970892
E-MAIL::gaim@gaim.com.cn
ADDRESS: NO.2 Xitu Road, General Aviation Building, InnerMongolia, China
民俗文化源远流长,在长期的生产、生活中形成许多风尚和习俗,并代代相沿,积久而成丰富多彩、特色鲜明的民俗文化。内蒙古通航航空有限公司于石拐产业园东区用地20亩拟建一条民俗街,为游客提供民族工艺品,小吃,表演等项目。
West side specialized in the construction and operation of the general airport and the relevant facilities; the research, development and production of helicopter,fixed wing aircraft and machine parts; the flight services; the aircraft hosting and maintenance; manufacturing, research and development and application services of UAS. As well as the GA operation, flight service, GA logistic, aviation tourism, aviation education, aviation filming, aviation sports. An integrated industry division based on GA airport,together with aircraft parts processing and aviation logistics.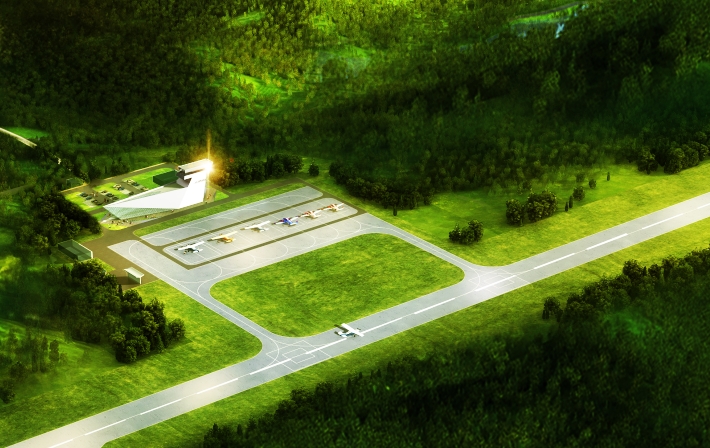 The airfield area is for aircraft taking-off, landing, taxiing and parking, including the runway, runway strip, the runway ends safety zone, taxiway, apron and surrounding area with obstacle limitations. Airfield determines the airport overall layout with the runway datum point, location, main and secondary landing directions as the core of the airfield layout depending on airspace condition, location natural condition, flight procedures, the surrounding environment and the dominant wind direction and other factors. As the main area for plane to take-off, land and other activities, the GA airport at Shiguai District is planned to be built by General Aviation of Inner Mongolia. The runway is planned to be built with 1200 meters long, 30 meters wide and there are turn-arounds at both ends of the runway.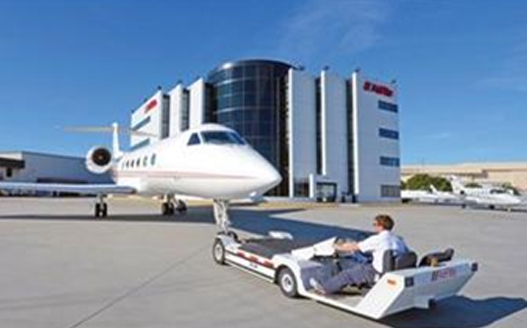 Fixed Base Operator is service base or service provider which located at the airport or close to the airport for general aviation aircraft to stop, overhaul, refuel, rest etc.

The FBO of General Aviation of Inner Mongolia includes comprehensive service,business center, Atc,pilot center, exhibition center and flight sales center. It can provide all kinds of general aviation aircraft with refueling, maintenance, passenger and other comprehensive general aviation services.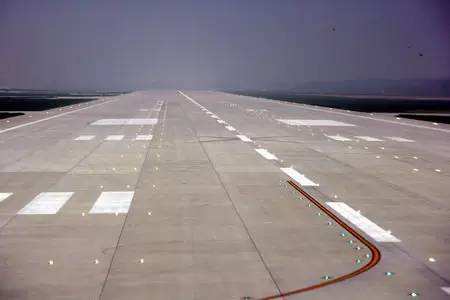 The flight area is a site for aircraft to take off, land, slide and park. It includes runway, lifting belt, runway safety zone, taxiway, machine apron and surrounding area. The flight area is the framework for deciding the overall layout of the airport. The runway datum point, azimuth, main drop and descending direction are the core of the layout of the flight area, mainly depending on the airspace conditions, the natural conditions of the site, the flight procedures, the surrounding environment and the dominant wind direction. As the main area of aircraft activities such as take-off and landing, Inner Mongolia navigation Aviation Co., Ltd. is planning to build a general aviation airport runway at 2B 1200X30 meters in Shiguai District, with a U-turn on both ends of the runway, and a connecting way near the terminal area.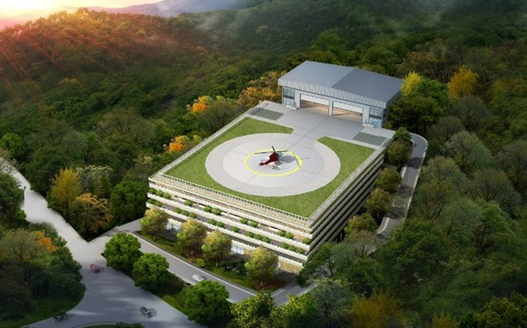 Apron, as the main activities area of helicopters , plays a vital role. Heliport is for helicopter to land equipped with the appropriate navigation aid equipments, ATC communications equipment, meteorological facilities, fire rescue equipment, airport marks ect. ...
GA airport in Shiguai district west park will use 150 mu smooth land with largr helipad and hangar provided to all kinds of GA aircrafts including helicopter. GAIM will have helipads both at GA building roof in Baotou and at Wudangzhao tourist attractions. All these helipads will form air tourism network in Baotou and can provide aircrafts with hosting and stopping services.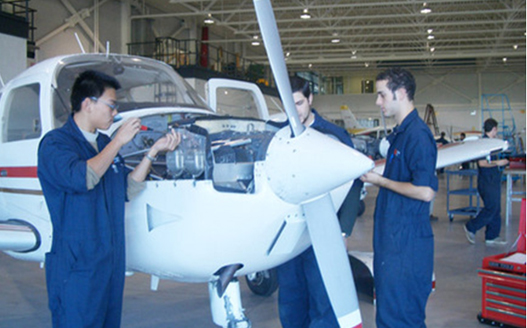 Aircraft maintenance refers to maintenance and repair on the aircraft and its technical equipments. Because the aviation engine is the heart of an aircraft, the aircraft engine maintenance is not only a part of the aircraft maintenance, but also an important part of the aviation maintenance work.
As an important part of the GA airport ,the maintenance area of General Aviation of Inner Mongolia will provide customers with all kinds of professional services about general aircraft repair and maintenance, including French aircraft manufacturing, maintenance, service and Australian aircraft manufacturing, maintenance, and service.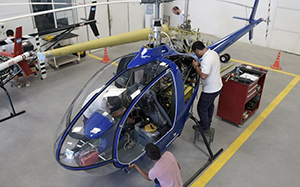 General Aviation of Inner Mongolia.LTD make use of advantages of regional industry and cooperation with advanced aircraft and parts manufacturers at home and abroad to establish general aviation industry base; regional GA spare parts and technical support center; aircraft modification and overhaul base etc.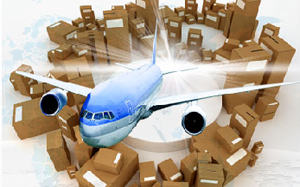 Aviation logistics is a means of transport of personnel, goods and mail by aircraft. it is an important way of long distance transportation. GAIM work jointly with the domestic general airport of Alashan, Chifeng, Zhangjiakou, Datong, Jiayuguan, Shenyang and Beijing. A network of GA services has been established in conjunction with various airports.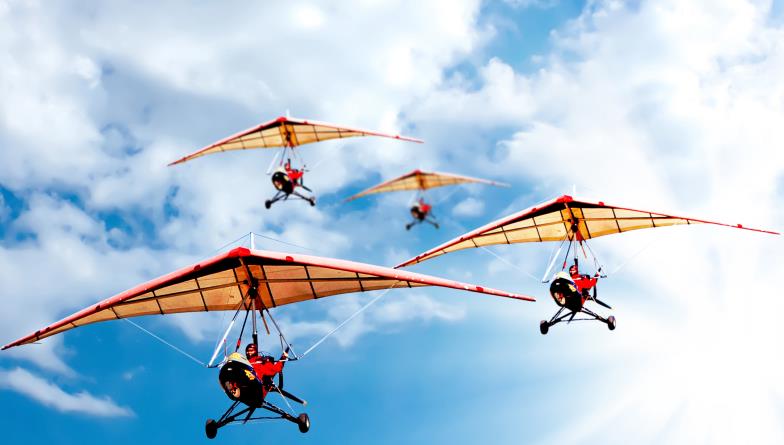 Aviation sport includes flight sport training, pilot training and aviation sport games. State-level aviation sport project site will be built in Shiguai aviation project with training, competition and education.It is united with sports agencies and aviation competition association, and undertake aeronautical race in the world.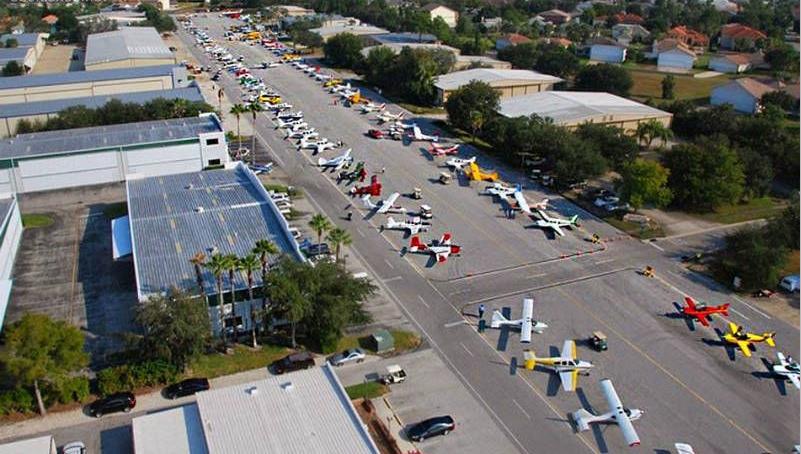 Hospital, school, living community, dining & entertainment, endowment community and shopping will be built around the GA airport and GA project site. Flight talent, design and manufacture talent, administrative talent and technical talent will be introduced in the project. Well-established mechanism about professional introduction, professional development and professional retention will be formed. GA theme park will be set up with education, entertainment, tourism and experience as a whole.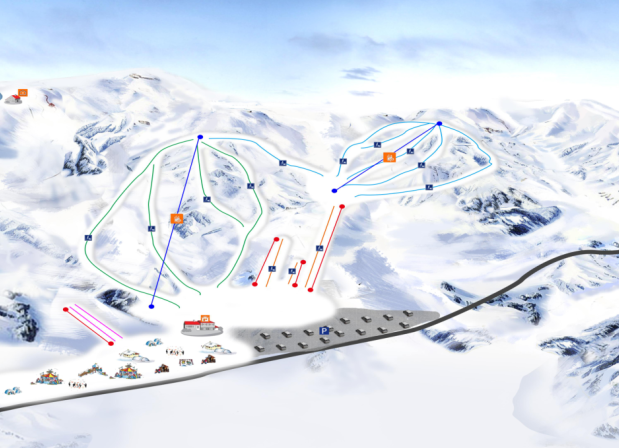 The project has 15 ski routes, and the total length of snow roads is about 5220 meters. The total snow area is about 180 thousand square meters, including 3 training roads, 4 primary roads, 6 intermediate roads and two terminal stops. The plan covers an area of about 15 thousand square meters of snow area, including 2 snow ring roads. There is a ski service hall for infrastructure planning. It covers an area of 2500 square meters, a parking lot occupies an area of 10 thousand square meters, and a reservoir (1000 meters away from the snow road is not in this page). It covers an area of 35000 square meters. Transport system planning carpet 4, cable 2.